Asked By: The Computer Guy at Hussmir | 22/01/13
How to start Windows 8 in safe mode? (The fastest and easiest way)
Also works for windows 7.
tags: windows 8 safe mode help, windows 7 safe boot

Solution:
There are many long articles explaining this. Micosoft have changed the way you get into safe mode on windows 8 because computers boot up so fast that you may not get time to press f8.
The easy way to do this is to search for 'run' open it and type 'msconfig'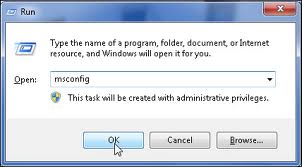 Click the 'boot' tab then tick 'Safe boot' and then network if you need internet then 'apply' then 'ok', after that just restart you computer. Whilst you are on safe mode make sure you follow these steps again but uncheck 'Safe boot' and windows should start normally all this can also be done in windows 7.
Did you find the answer helpful? Or do you know someone who can answer the question? Then please share the question with your friends.