Littlewoods and Very.co.uk


are owned by the Shop Direct Group which also now own woolworths.co.uk
plus Home Delivery Network Limited (HDNL) which is the Group's logistics arm, the result of the merger between Business Express and Reality, the former Littlewoods and Shop Direct delivery companies respectively. As well as delivering home shopping for the Group's brands, also delivers for Tesco Direct, Amazon.co.uk, dabs.com, The Book People, Virgin Wines and other third parties.
Churchill, Direct Line and Privilege Insurance Companies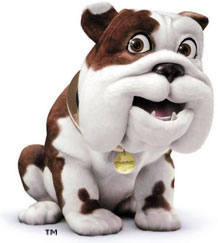 owned by Royal Bank of Scotland Group. Which is a British banking and insurance holding company in which the UK Government (HM Treasury) holds an 84% stake. This stake is held and managed through UK Financial Investments Limited, whose voting rights are limited to 75% in order for the bank to retain its listing on the London Stock Exchange. The group is based in Edinburgh, Scotland, and is the world's largest company by assets.
So you thought you could go to Direct Line after getting a bad deal from churchill? OH NO. they use the same call centers are try to give you a better deal, competing with one another but ending up taking your money anyway, even though WE bailed them out with our tax. money.
Flora, I Can't Believe It's Not Butter and Stork (margarine) and many more brands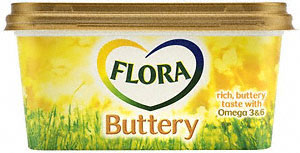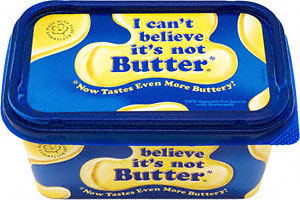 Owned by Unilever which is a British-Dutch multinational corporation that owns many of the world's consumer product brands in foods, beverages, cleaning agents and personal care products.
I Can't Believe It's the same company, can you?

Ariel, Bold and Dazz (Cleaning Products) and so many more brands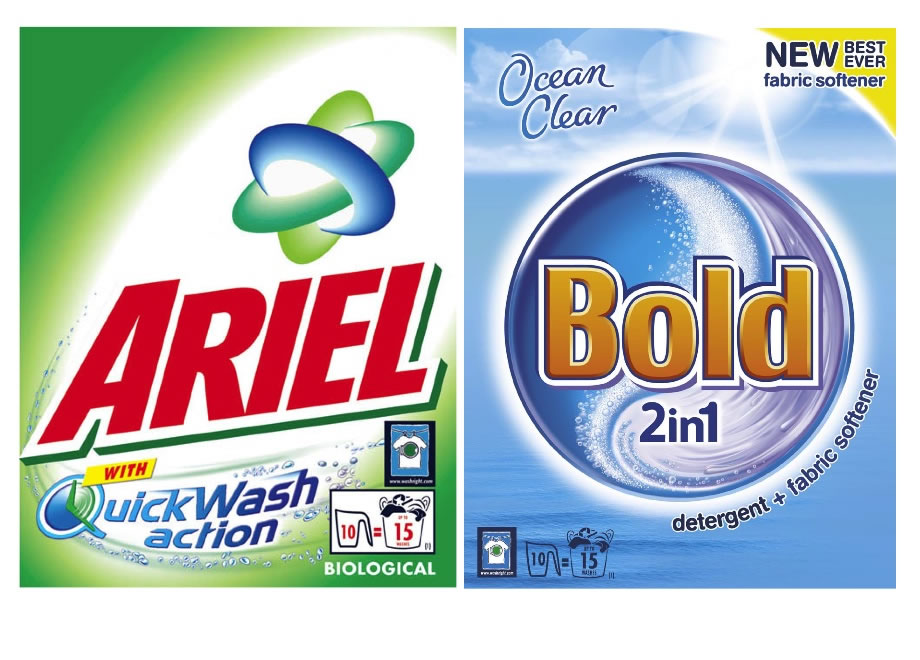 Owned by Procter & Gamble (P&G) which is a Fortune 500 American multinational corporation headquartered in downtown Cincinnati, Ohio and manufactures a wide range of consumer goods.
To Bio or not to Bio? that is the question.
Aquafresh and Macleans (toothpaste) and Nicorette and NiQuitin (nicotine products)


Owned by GlaxoSmithKline plc (GSK) which is a global pharmaceutical, biologics, vaccines and consumer healthcare company headquartered in London, United Kingdom. It is the world's third-largest pharmaceutical company measured by revenues (after Johnson & Johnson and Pfizer)
However if you noticed (which I doubt) on the packaging of NiQuitin they trade as GSK but Nicorette on its packaging trade as McNeil this is because Nicorette even though it is still manufactured by the same company in Helsingborg, Sweden, the company name is now McNeil AB and it is part of the Johnson & Johnson Group of Consumer Companies. GlaxoSmithKline is the licence holder of Nicorette Gum in the USA.
Calypso, Fanta, Dr Pepper, Kia Ora, Oasis, Powerade, Sprite, Appletiser, Capri Sun, Five Alive, Schweppes, Coke and many more global brands.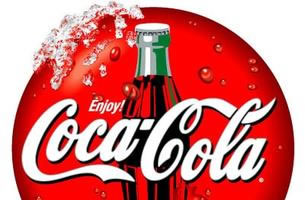 Owned by The coca-cola comapny which is an American multinational beverage corporation and manufacturer, retailer and marketer of non-alcoholic beverage concentrates and syrups.
The Volkswagen Group automotive companies, and their corresponding marques: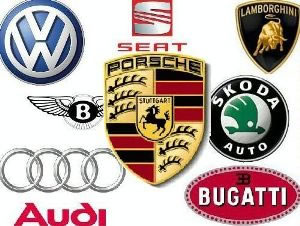 Audi AG the Audi Group
Automobili Lamborghini
Bentley Motors Limited
Bugatti Automobiles S.A.S
SEAT, S.A.
Škoda automobilová a.s.
Volkswagen Commercial vehicles/passenger cars

Also 50.7% of Volkswagen is owned by Porsche SE
Compaq Computer Corporation and Hewlett-Packard (HP)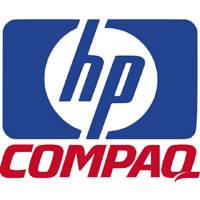 Owned by The Hewlett-Packard Company (NYSE: HPQ) or HP which is an American multinational information technology corporation headquartered in Palo Alto, California, USA that provides products, technologies, software, solutions and services to individual consumers, small- and medium-sized businesses (SMBs) and large enterprises, including customers in the government, health and education sectors. Shall I buy A Compaq or HP? whoops they the same... FACT: Steve Wozniak and Ronald Wayne Founders of Apple offered products to HP in march 1976 whilst working for them but they turned them down. April 1976 : Apple Computer Company is founded by Steve Wozniak, Steve Jobs, and Ron Wayne. ooo bad luck could of been so much bigger...
Packard Bell and Acer


Owned by Acer Incorporated which is a multinational information technology and electronics corporation headquartered in Xizhi, New Taipei City, Taiwan. Acer's products include desktop and laptop PCs, tablet computers, servers, storage devices, displays, smartphones and peripherals. It also provides e-business services to businesses, governments and consumers.
Shall I buy A Packard Bell or Acer? whoops they the same...
Bounty, Galaxy, m&ms, Maltesers, Mars Bar, Snickers, Milky Way, Minstrels, Topic, Revels and Twix also Cesar and Pedigree (dog food) and Sheba and Whiskas (cat food) Plus Skittles, Starbursts, Lockets, Tunes (now manufactured by the Mars subsidiary The Wrigley Company)
The Wrigley Company also own
Hubba Bubba, Airwaves, Doublemint, Extra, 5, Juicy Fruit, Orbit and Wrigley's Spearmint


all owned by Mars, Incorporated which is a worldwide manufacturer of confectionery, pet food, and other food products with US$30 billion in annual sales in 2010, and is ranked as the 5th largest privately held company in the United States by Forbes.
Android, Picasa, Blogger, Orkut, Youtube, Adsense/Adwords, Analytics, Nexus


owned by Google Inc. which is an American multinational public corporation invested in Internet search, cloud computing, and advertising technologies. Google hosts and develops a number of Internet-based services and products, and generates profit primarily from advertising through its AdWords program.
Internet Movie Database (IMDb), Digital Photography Review ( dpreview.com), lovefilm and Alexa Internet, Inc


all owned by Amazon.com, Inc. (NASDAQ: AMZN) which is a multinational electronic commerce company headquartered in Seattle, Washington, United States. It is the world's largest online retailer.
Game Station and Game UK retail shops



owned by The Game Group plc which is a British video games retail company. In May 2007, the company announced the acquisition of rival UK specialist video game chain Gamestation for £74 million. The company stated that they intended to retain the brand.
Now even though some poeple think game station is cheaper they very much so are the same even though they dont advertise it that way ( competing with one another some may say).
As we now know from the latest advertising campaigns for people who didn't know already Currys and PC World

are owned by the same company, Dixons Retail plc which is a British company and one of the largest consumer electronics retailers in Europe. The company operates Dixons.co.uk as well as Dixons Travel, Currys, Currys.digital, PC World and Electro World stores along with many other brands across Europe including: Pixmania, Equanet and Advent Computers.
Now you know why that PC World staff member desperately wanted you to buy the Advent computer...