Sony Playstation 4 Release Date, Specs and Price - PS4 Revealed
By:
Mubs
Date: 20/02/2013 - update: 11/06/13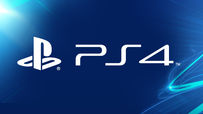 Sony has announced its next-generation gaming console - the PlayStation 4
(images at bottom)
PS4 Everything you need to know (from Sony) :
Firstly the price. You'll be able to get your hands on the PS4 later this year for just £349.
PlayStation Plus will carry across to PS4, with a single membership bringing benefits to PlayStation Vita, PlayStation 3 and of course, PS4.
PS Plus on PS4 will allow users to seamlessly start playing games and join their online friends while spectating gameplay or enjoying cross game voice chat, as well as exclusive discounts, cloud game saves and Instant Game Collection.
The Instant Game Collection will launch on PS4 with #DRIVECLUB PS Plus Edition available at no extra charge.
PS4 promises games that can be experienced whenever, wherever and however you want, thanks to a system specially built to cater to the needs of the best developers in the world.
You'll be able to play digital titles as they download from PlayStation Store, and update PS4 even when it is switched off.
Immediately pick up any saved game where you left off – the "suspend mode" of PS4 gets rid of loading times and lets you carry on by simply pressing the power button.
Gaikai technology will let you instantly try out sections of any game that catches your eye on PlayStation Store.
Check out what your friends are up to and see the games, TV shows, movies and music recommended especially for you on the newly designed PS4 menu screen.
Broadcast as you play via Ustream. If you get stuck, your mates can join in to help you or offer comments in real time.
You can use a variety of applications, such as a web browser, while you play a game.
Your favourite PS4 games will be playable on PlayStation Vita via Wi-Fi with Remote Play.
Meanwhile, the new PlayStation App lets you turn your smartphone into a second screen – for example, to let you view a map or see how a friend is tackling the same part of a game. 
Dual Shock 4:
A new, built-in sensor will enable highly sensitive motion control.
You'll be able to interact with games in new ways thanks to a touch pad on the front of the controller.
Additional sound effects will come from an inbuilt speaker; a headset jack lets you hear these in detail as well as chat with friends. 
The controller's familiar dual analog sticks have been enhanced to provide better precision.
New, curved L2 and R2 buttons will give you greater control.
Upload images and video to Facebook with a tap of the new SHARE button.
An LED Light Bar on the top of the controller will match the colour of in-game characters so players can keep track of each other. You'll also be able to spot when a character has been injured, for instance.
A new camera has been developed alongside the controller, and tracks the location of DUALSHOCK 4 via its LED Light Bar.
The games:
Alongside the line-up we already know about, including the likes of Killzone: Shadow Fall, inFAMOUS Second Son, #DRIVECLUB, KNACK, Watch_Dogs, The Witness and Destiny, a massive number of games are in development for PS4, with more than 100 titles available within the first year of launch. Take a look at all of the games sony knows about at eu.playstation.com/ps4/games.
----------------------------------------------------------------------------
The PS4 will go on sale later this year and it'll be cheaper than the Xbox One - $399 in the US, £349 in the UK and €399 - compared to $499 and £429.
These pricing details were revealed along - at long last - with the look of the PS4 console itself, at Sony's E3 2013 press conference.
Sony says the PS4 was designed with an overarching theme of a "frictionless and seamless" gaming experience.
We've known that the PS4 will track both the controller in a gamer's hand, as well as their face, since the console's launch in Feb. But during his GDC talk Norden revealed some interesting ways that this technology will be implemented in games.
For example, the old multiplayer standby of split screen, divvying up television real estate when two or more players go at it, will be aided by this tracking tech. If a gamer gets up and moves right or left, his section of the screen will automatically be swapped.
We should know a whole lot more when Sony gives its E3 presentation later today, so stay tuned for that. In the meantime, here's what we have so far...
No waiting
Let's take a look at the insides: the console owns an x86 CPU, houses 8GB of unified high-speed memory, and a "highly advanced" PC GPU with "remarkable longterm potential." The GPU features nearly 2 teraflops of performance, Mark Cerny, lead system architect, said as he ran through the innards.
Play the game while you download it
There's a secondary chip dedicated to uploading and downloading titles, regardless of whether the system is on or off. Users can also play games titles whilst they are getting downloaded onto the system, a definite perk for the impatient gamer.
DualShock 4 Controller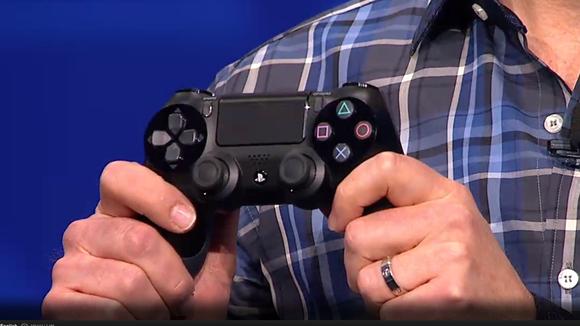 We've also just seen the new DualShock 4 controller, a touchpad-packing controller especially designed for the new system.
its like the old one except this also has a touchpad across its face, and a PlayStation Move-like "light bar" across the top. The start and select buttons have been moved to the sides to make room for the touchpad, and the DualShock 4 also features a "share" button next to the triggers and a 3.5mm headphone jack.
The touchpad can be used for touch interactions and doubtless other processes that have yet to be revealed or imagined, while the color-changing light bar allows the controller to interact with the PS4's evolution of the PlayStation Eye, presumably for motion and pointing controls.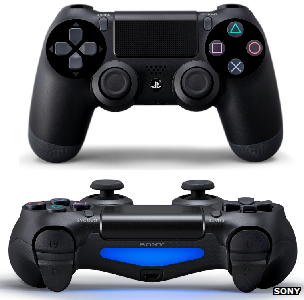 PlayStation Move isn't dead
Alex Evans, co-founder of LittleBigPlanet developer Media Molecule, later took the stage to discuss what his studio has been doing on the PlayStation 4.
While he didn't show a new game, per se, he did show a creative tech demo in which players sculpted and controlled avatars using the PS3's PlayStation Move controller.
While this revealed little about Media Molecule's plans for the PS4, it did reveal that the PS Move motion controller won't be made obsolete by the light bar on the DualShock 4 controller - in fact, the PS Move will be fully compatible with the PS4.
Share Screenshots
Users will be able to pause a game, select a few minutes of recorded video of their most recent activity, and instruct the clip to be uploaded to a social network.
This will then occur in the background while they can return to their game. The firm said it wanted to make sharing video clips as common as it is today to share screenshots.
also Sony promises a serious revamp of friend-making, using "real names."
The core social elements of the PS4 are being promised to work on smartphones, tablets, and the Vita as well -- on stage, the clean-looking social browser was shown on various devices, including streaming video of gameplay.
Backward Compatability
The PS4 will definitely not offer native support for PS3 games. However there will at some point be a service on the Sony Entertainment Network that offers not only PlayStation 3 backward-compatibility, but PlayStation 1 and PS 2 retro gaming as well via a "PlayStation Cloud Service." Whether this will be true disc compatibility or cloud-streaming remains to be seen.
Remote Play
Remote play will be enabled as well, promising second-screen gaming on the Vita. It sounds somewhat like what the Nintendo Wii U enables on the GamePad, except in this case the experience will be translated onto a fully independent handheld device. If this works as promised, it could help make the PS4 and Vita a hardware match worth getting -- improved transmission times between the Vita and PS4 are also being promised. More will be discussed on that "later in the year."
Stuck on a level? let your mates help you
Playstation 4 also has remote assistance where you can let your mates watch your game in real time or vice-versa and let them take control of your game if you get stuck.
Games / Launch Titles
Games shown at the event included some very familiar franchises, as well as some new titles. Killzone Shadow Fall has what looks like a far more expansive city landscape and obviously more impressive graphics from the few minutes seen, but could be easily confused for a PS3 game. More interesting was how the video footage was immediately shared afterwards via the main menu.
Driveclub, by Evolution Studios, promises team driving with asynchronous and real-time social gaming, along with a connected tablet app for watching team progress. Then again, that isn't far off from existing social-connected sports and racing games. InFamous: Second Son looks a lot like another Infamous sequel. Jonathan Blow's The Witness looks more unique, but its inventive vibe looks like a triumph of game design, not new hardware.
Ubisoft will be releasing a version of anticipated technological thriller Watch Dogs for the PS4.
Surprising everyone in attendance, Blizzard's Chris Metzen was then introduced to reveal that former PC exclusive Diablo III will be coming out on the PlayStation 3 and PlayStation 4.
Activision's Eric Hirschberg then took the stage to talk about the publisher's commitment to the PlayStation 4.
Bungie will debut its upcoming sci-fi shooter Destiny on the PlayStation 4, marking the first time the developer has been on a Sony console. There will be exclusive content specifically for the PlayStation consoles, as Destiny will also be coming to the PS3, though Activision has previously stated Destiny will not arrive in 2013.
Update: 11/06:
A number of other games have been revealed for the PS4. They Are: Deep Down, Final Fantasy (Square Enix), Infamous: Second Son (Sucker Punch), Knack (Sony), The Witcher 3: Wild Hunt (CD Projekt RED),
PS4 release date
The official PS4 release date is still only 'later this year'. Sony didn't reveal any more details on the release date at E3 so we're still in the dark. However, with Microsoft launching the Xbox One worldwide in November, it seems likely that Sony will be going live around this time also.
Previously, Sony took out a newspaper ad in the UK, clearly advertising the PS4 release date as '2013'. That tallies with an interview in May with our buddies at CVG, a source inside Sony said that the company is pulling out all the stops to launch worldwide in 2013 and ensure that the PS4 is not trumped by the new Xbox.
Sony also advertised at the Champions League final at Wembley Stadium, London, with 'PS4 - coming 2013' signs.
PS4 price: how much will it cost?
Sony announced the PS4 price at E3 - it'll cost $399 in the US, £349 in the UK and €399 in Europe when it goes on sale later this year. That's a whole $100 cheaper than the Xbox One.
That price, it must be said, does not include the PS Eye camera, whereas the Xbox One will ship with the second version of Kinect.
PS4 used games/online check-in
Many gamers will be pleased that unlike the Xbox One, the PS4 will offer unrestricted access to pre-owned games. So when you buy a titles, you are free to then trade it in at retail, sell it to another person, lend it to a friend or keep it.
There is also no online check-in requirement, and you'll be able to play games regardless of whether you're connected to the internet or not. The Xbox One requires an online check-in once every 24 hours and will lock you out of your games if this doesn't happen.
PlayStation 4 Specifications
CPU: low power x86-64 AMD "Jaguar", 8 cores
GPU: 1.84 TFLOPS, AMD Radeon™ Graphics Core Next engine
Memory: GDDR5 8GB
Hard Disk Drive: Built –in
Optical Drive (Read only): BD 6xCAV, DVD 8xCAV
I/O: Super-Speed USB (USB 3.0), AUX
Communication: Ethernet, IEEE 802.11 b/g/n, Bluetooth® 2.1 (EDR)
AV output: HDMI, Analog-AV out, Digital Output (optical)
DualShock 4 specifications:
External Dimensions: Approx. 162mm x 52mm x 98mm
Weight: Approx. 210g (tentative)
Buttons: PS button, SHARE button, OPTIONS button, Directional buttons (Up/Down/Left/Right), Action buttons (Triangle, Circle, Cross, Square), R1/L1/R2/L2/R3/L3, Right stick, Left stick, Touch Pad Button, Touch Pad 2 Point Touch Pad, Click Mechanism, Capacitive Type
Other Features: Light Bar, Vibration, Built-in Mono Speaker
Ports: USB (Micro B), Extention Port, Stereo Headset Jack
Wireless communication: Bluetooth® Ver2.1+EDR
PS4 camera specifications
External Dimension: Approx. 186mm x 27mm x 27mm
Weight: Approx. 183g
Video Pixel: (Maximum) 1280 x 800 pixel x 2
Video Frame Rate: 1280x800 pixel @ 60fps, 640x400 pixel @ 120fps, 320x192 pixel @ 240fps
Video Format: RAW, YUV (uncompressed)
Lens: Dual Lenses, F value/F2.0 fixed focus
Field-of-View: 85 degrees
Microphone: 4 Channel Microphone Array
Connection Type: PS4 dedicated connector (AUX connector)
Cable Length: Approx. 2m (tentative)
Images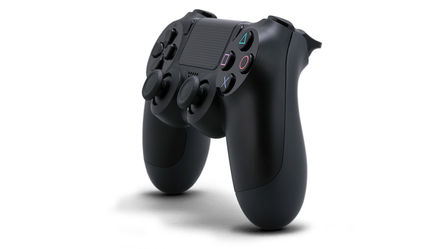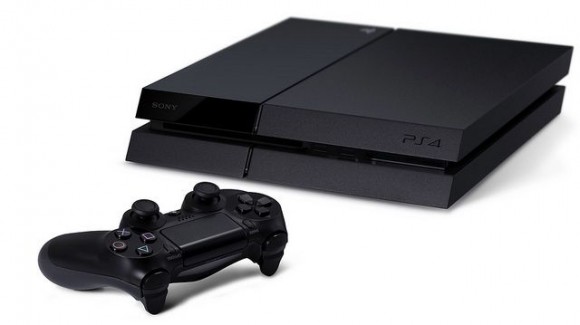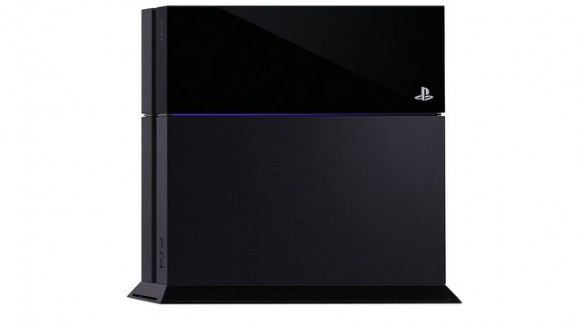 PS4, XBOX ONE, XBOX 360 and PS3 size comparison.
How big is the PS4 compared?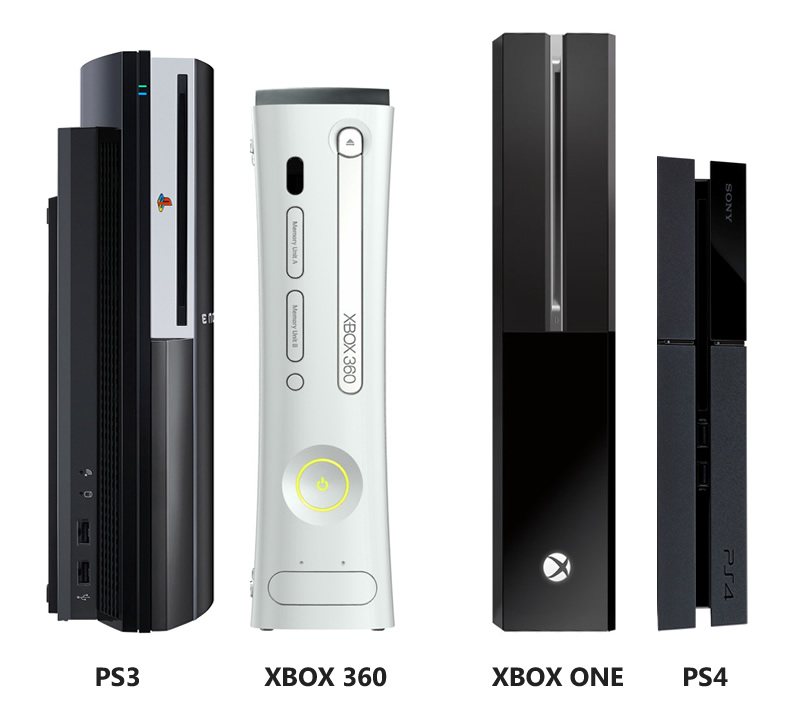 PS4 box contents
what comes in the box?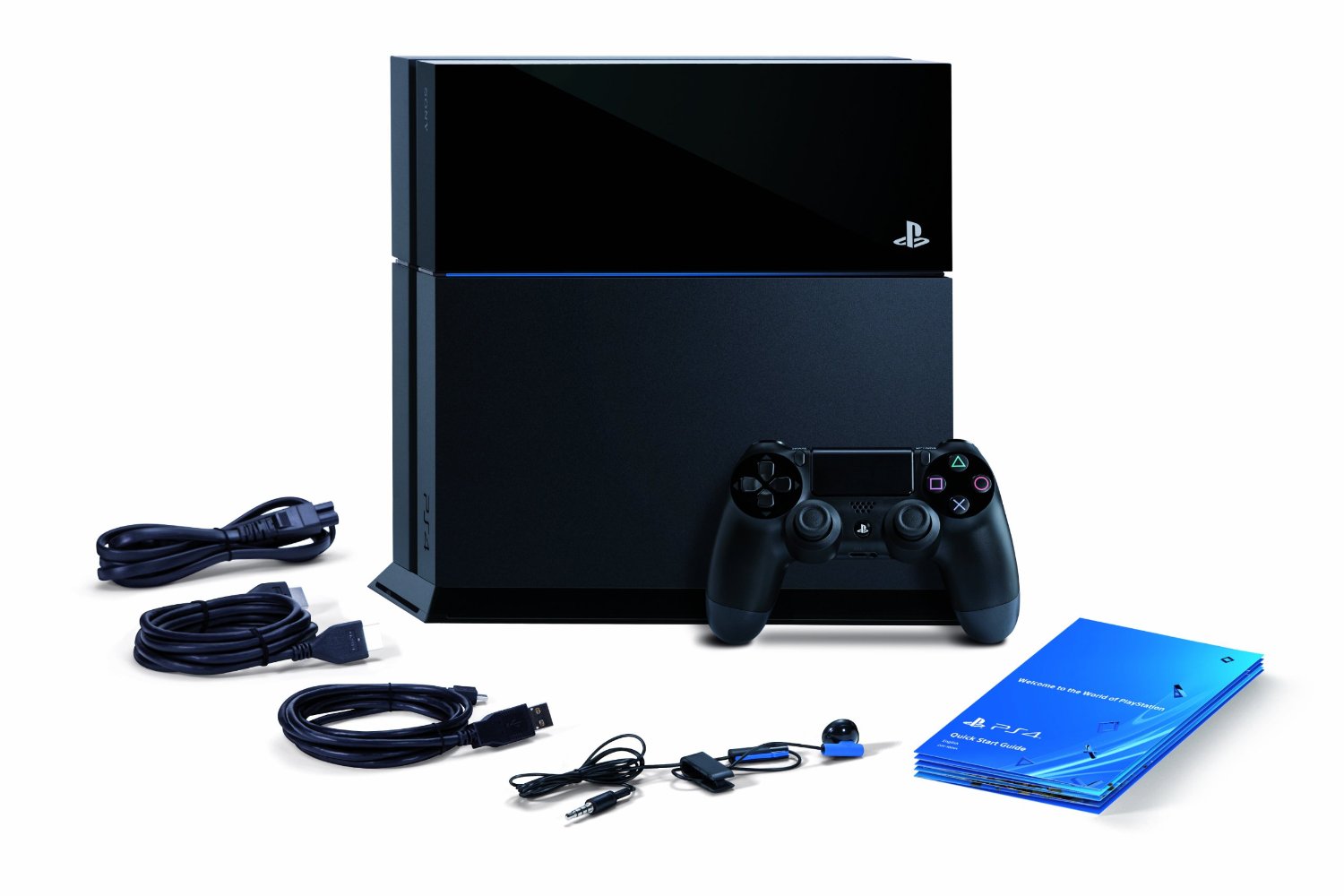 Buy PS4 Console and Watch Dogs
tags: playstation 4, ps4, preview, release date, specs. reveal, launch, official, price, sony, feb 20, 2013, new, controller, games, titles, console,
Sources:
http://uk.playstation.com/home/news/articles/detail/item583705/Everything-we-know-about-PS4/
http://www.techradar.com/news/gaming/consoles/ps4-release-date-news-and-features-937822