Ultrabooks: What you need to know about the new breed of laptops.
By: Mubs Date: 19/03/12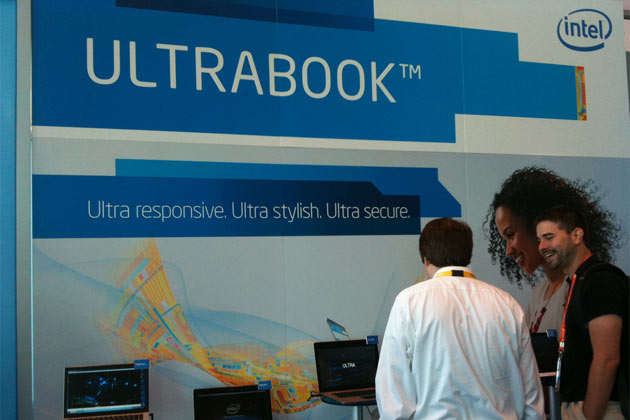 One of the newest buzzwords being bandied about has to do with a new breed of laptop. Last year, Intel decided to introduce a category of laptops called ultrabooks. But while the term may be new, the laptops themselves aren't a mutation of some sort. Intel simply put a new spin on an evolving category of laptops that are incredibly thin,
battery-efficient, and use low-voltage processors. Interestingly enough, these laptops were previously known as CULV laptops (CULV stands for consumer ultra-low-voltage processors), but Intel decided, and rightly so, that CULV doesn't exactly sound sexy to consumers. In fact, it doesn't sound like anything at all.
Intel set an initial price target of $999/£999 for Ultrabooks, though many have been more expensive - expect serious in-roads on the cheaper £600-£800 market this year.
What Makes an Ultrabook Different?

Since Intel has trademarked the Ultrabook name, the company isn't going to let PC makers slap the label on just any skinny laptop. A few requirements are involved. According to Intel, a laptop has to meet these five characteristics to qualify for the Ultrabook label.
Quick startup: Going from hibernate to keyboard interaction must take 7 seconds or less. Resume from sleep should be even faster than that.
Long battery life: The minimum for a single charge of the battery is 5 hours, and some models promise up to 8 hours.
Thinness: Ultrabooks need to be less than 21mm (0.82 inch) thick. Most models that have come out so far are much thinner.
Enhanced security: The laptop firmware has to support Intel's Anti-Theft and Identity Protection technology.
Powered by Intel: You didn't expect Intel to allow AMD CPUs, did you?
Of course, Ultrabooks ask you to make a few compromises. They don't have room for optical drives, so you'll need to add a USB DVD or Blu-ray drive to load software or movie discs. The cramped sides and back mean fewer ports, and a greater reliance on mini connections (such as Mini HDMI or Mini DisplayPort). Most don't have ethernet jacks; it's Wi-Fi or nothing, short of breaking out another USB peripheral. For most users, these trade-offs are worthwhile, and buying a new cable or adapter is a small extra price to pay for a half-inch-thick laptop that weighs about 3 pounds

Touch Screen?

Intel also expects touch screens to be an integral part of the Ultrabook spec, with all eyes on Windows 8 and how Microsoft's forthcoming operating system will drive this segment. Touch screens are perceived as a much later addition to the Ultrabook spec, since Windows 8 isn't expected to launch until later this year. By including touch, though, Intel is essentially anticipating that its Ultrabooks will be tablets as well, which might dilute the category.
Thunderbolt: That is the Question

Thunderbolt, a technology that can be found in Apple desktops and laptops, could be an Ultrabook spec in phase two or three of its roadmap, if Intel has its way. It's a high-speed transfer technology that's roughly 22 times the speed of USB 2.0 and can drive external displays as a mini-Displayport. Unfortunately, Thunderbolt is also in the early stages, and the lack of third-party Thunderbolt devices speaks to that sentiment.

Will Ultrabooks Last?

The big question now is whether the term Ultrabooks will stick and play out in the way that netbooks and tablets revolutionized their respective categories. One thing you can count on is that Intel will not make the same mistake as it did with the CULV segment. Intel announced a $300 million dollar (£185m) Ultrabook fund intended to help companies achieve this vision. The Ultrabook spec isn't merely a list of hardware requirements that Intel hopes its partners will follow. It's keen on delivering a great user experience as well, which is why the company has put together an army of anthropologists, experimental psychologists, and a Project-Runway-like design team to make all of this come to fruition.

But what's the best Ultrabook to buy?
Check out this list below.
1. LG Z330 and Z430 Super Ultrabooks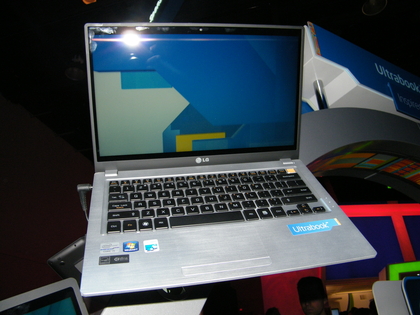 Rather than a tapered design, the chassis on the 13.3-inch LG Z330 Super Ultrabook is 14.7mm thick from front to back. It runs Windows 7 (for now) and has a bigger brother, the LG Z430, which comes with a 14-inch display. Why is it 'Super'? Because LG says so.
2. Asus Zenbook UX31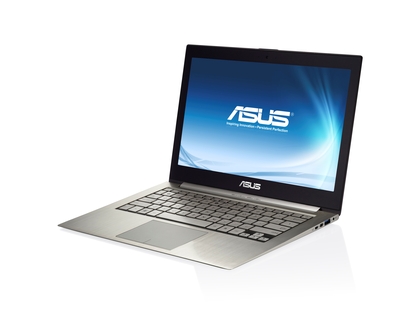 Asus has done a terrific job with the Zenbook's design - even if you have to acknowledge that the designer took more than a sneaky glance at Apple's ultraportable first.The 13-inch Zenbook is fantastic to look at. When closed, the wedge-shaped laptop measures 17mm at its thickest point and a mere 3mm at its thinnest.The same design thinking even stretches to the Intel Core and Windows 7 stickers. We wonder who it was that proposed they were silver and black - Intel? Asus? - but whoever did has made a difference.
3. Samsung Series 5 Ultra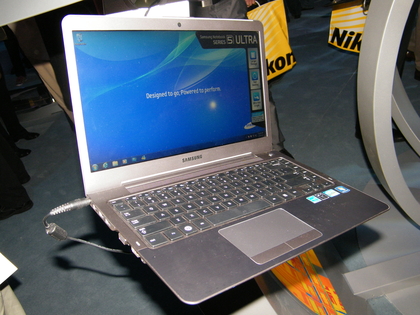 Packing an Intel Core i5 processor, the Samsung Series 5 Ultra is small but perfectly formed. Available in 14-inch or 13-inch models, the 13 incher is 17.6mm at its fattest point, narrowing to 14mm.
It comes with a 128GB/256GB SSD or a 500GB hard drive (alongside a small 16GB flash drive) and incorporates an LED SuperBright screen. The only worry? Battery life is low at around three hours in techradars tests. Not to be confused with the Samsung Series 5 Chromebook. Which is definitely not an Ultrabook.
4. Samsung Series 9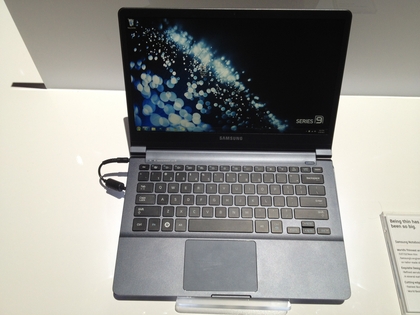 While the original Series 9 was one of the world's thinnest laptops, the new Samsung 9 Series Ultrabook is even thinner.
The design team has shaved off another 4mm, giving this 13-inch (1600 x 1200) laptop a waistline of only 12.9mm. Inside, a 1.7GHz Core i7 chip does all the hard work, ably assisted by up to 8GB of memory and SSD storage.
5. HP Folio 13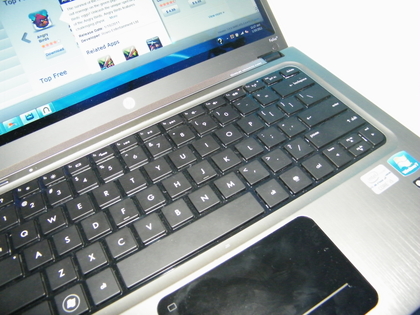 As the moniker suggests, the HP Folio 13 is yet another 13-inch Ultrabook. It's not much of a looker and, at 18mm around the middle, it's not the slimmest Ultrabook at CES.
But HP is claiming a 9-hour battery life for the Folio 13, which will be ideal for regular mobile workers who value staying power over pretty design.
6. Lenovo IdeaPad U300S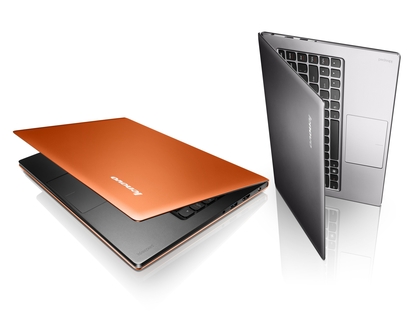 Lenovo hasn't obsessed over aesthetics, and this laptop is no Apple MacBook Air clone. It seems chunky next to the wafer-thin Asus Zenbook, which features a wedge-shaped design that tapers off to a thin, blade-like point.
The Lenovo IdeaPad U300S retains its 16mm thickness across the chassis, giving it the impression of being squat. The body is aluminium, and weighs 1.4kg, the same as the Acer Aspire S3, but much heavier than the Toshiba Portege Z830 and the Toshiba Satellite Z830-10U. If you're looking for an ultrabook that will turn heads, you will most likely look elsewhere, but can the Lenovo IdeaPad U300S impress with power?
7. HP Envy 14 Spectre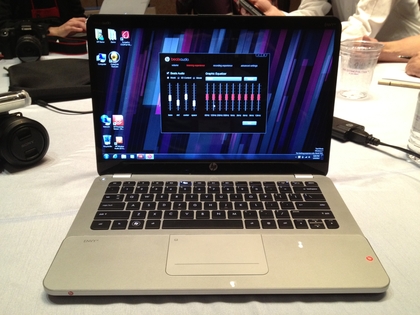 The HP Envy 14 Spectre is a little bigger than your average Ultrabook and a little fatter because of it. Intel specifies a sub- 18mm chassis for 13-inch models, but 14-inchers like this can bulk up to 21mm.
With a Core i5 (or i7) processor and 128GB HDD inside, HP claims a 9 hour battery life for the Spectre. And... that's really the only appeal.
8. Dell XPS 13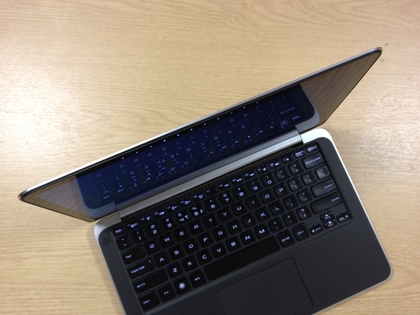 The Dell XPS 13 might be a little late to the Ultrabook party, but it's one of the prettiest portables we've seen.
Amazingly, Dell has squeezed an Intel Core i5 or i7 inside the trim chassis, along with 4GB of memory and a 128/256GB SSD. How thin is it? 6mm at its slimmest point.
9. Asus Zenbook UX21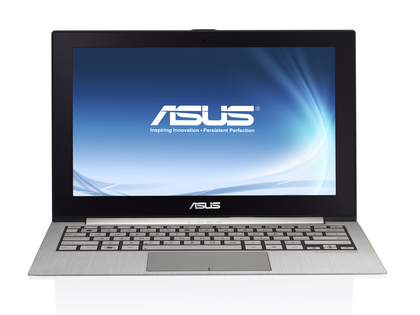 The Asus Zenbook UX21 is the first 11-inch ultrabook to hit the shelves. Of course, comparisons will be immediately drawn with the Apple MacBook Air, which is one of the best ultra-portable laptops money can buy, and these two 11-inch portables are very closely matched. The Asus Zenbook UX21 matches the Apple MacBook Air in every respect. It's just as well-built, made out of a single piece of aluminium, just as light and oozes the same head-turning style and class that makes people cast admiring glances while you work in public. It also has the same Intel Core i5 low voltage 1.6GHz processor, and a 128GB solid state hard drive, which keeps the system really responsive and fast.
10. Lenovo IdeaPad U310 and U410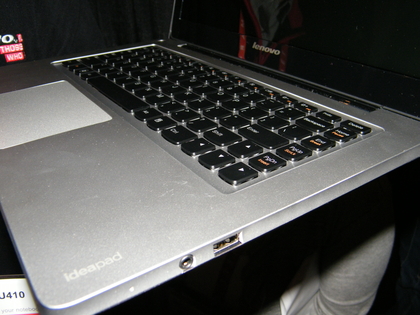 The Lenovo IdeaPad U310 has a distinctly MacBook Pro vibe to it but these Ultrabooks are expected to be at the cheaper end of the scale, around £600 or so. Packing a 13-inch display, the U310 tips the scales at 1.7kg and is squeezed into an aluminium chassis that's 18mm thick.
A Core i5 chip is expected to provide the processing grunt, with the choice of a 64GB SSD or 500GB hard disk for storage. There's also a U410, boasting a 14-inch display.
11. Toshiba Satellite Z830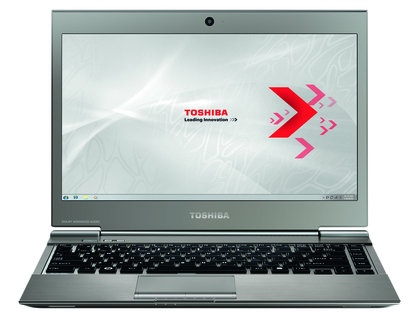 The Toshiba Satellite Z830-10U, priced at £999 in the UK (the US price isn't yet available).
At its thickest point, the Satellite Z830-10U measures only 16mm across, but Toshiba has still packed in Sandy Bridge power and given us one of the best trackpads we've yet seen on an ultrabook. It's not without niggles, however, and we found parts of the chassis to be inferior to stronger machines such as the Asus Zenbook.
It's the lightest Ultrabook chassis we've yet seen, but also an excellent battery life, this could be the answer for frequent travellers who need a long-lasting machine full of performance for under £1,000.
12. Lenovo IdeaPad Yoga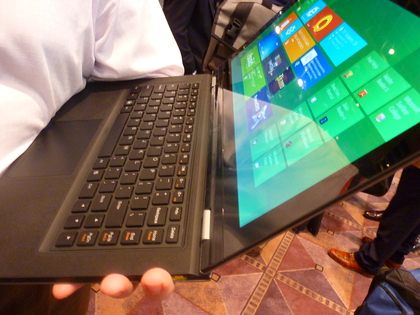 We're loving the Lenovo IdeaPad Yoga. This flexible, foldable Ultrabook also converts into a 16.9mm thick tablet with a 13.1-inch (1600x900 pixel) touchscreen.
Running Windows 8 you get the best of all worlds - a QWERTY keyboard for heavy duty working and a tablet experience for after hours net sessions on the sofa. The downside? It probably won't be cheap.
13 Acer Aspire S3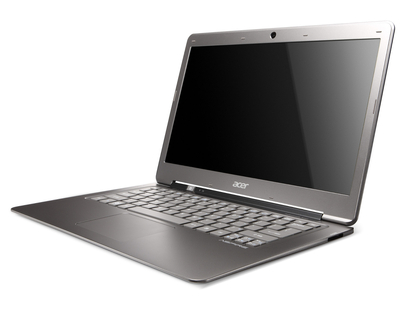 The 13.3-inch Acer Aspire S3-951 is an appealing prospect for regular travellers. The Intel Core i7 2637M version we tested is priced at £900 in the UK and costs $1300 in the US (where it has the more specific name of Acer Aspire S3-951-6432), which is enticing, considering the impressive specs list.
A less powerful Core i5 model can be bought for £700 in the UK, while in the US there are three cheaper Core i5 machines, two of which cost $900, while one retails at $1199.
14. The Intel Nikiski concept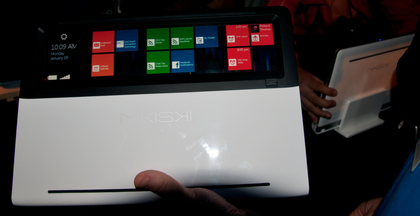 While not technically an Ultrabook, Intel tells us that a Ultrabook version of the oddball Nikiski is on the cards for later this year.
What makes it stand out is the glass touch pad that turns into a touchscreen layer to enable you to browse a slimline view of key information such as new emails.
15. Acer Aspire S5

Thin (15mm) and light (1.35kg), the new Acer Aspire S5 isn't much of a design departure from the older Acer Aspire S3.
But it takes advantage of its Ultrabook DNA with a 13.3-inch display, Thunderbolt technology, SSD storage and a fast (but as yet unspecified) Intel CPU. Are we excited? Meh.
Sources:
http://www.pcmag.com/article2/0,2817,2390824,00.asp
http://www.pcworld.com/article/246691/ultrabooks_laptops_as_light_as_air.html
http://www.techradar.com/news/world-of-tech/roundup/best-ultrabook-15-top-thin-and-lights-for-2012-1054355